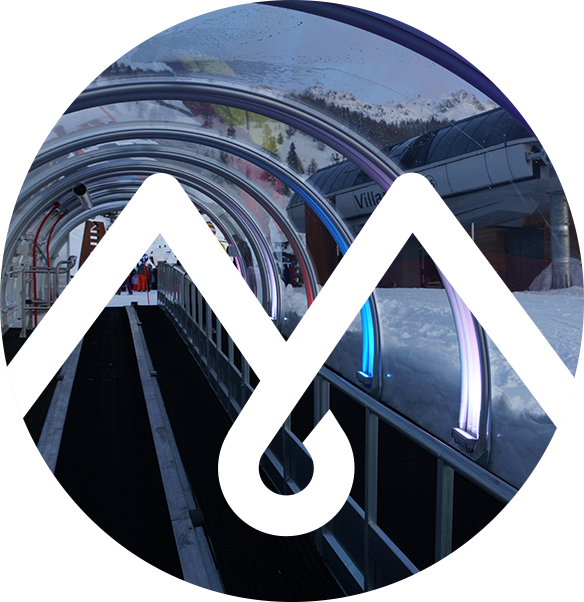 Galleries for new or existing belt conveyors
For several years now, IDM has extended its range of belt conveyors with Tubbo covers that can be adapted to all types of belt conveyors. They bring a real comfort for the operating as well as for the skiers. The universal cover can be installed on any belt conveyor, whatever its manufacturer, width or length.
For a brand new installation including a TUSA belt conveyor and a gallery, the interface between the two has been specifically designed to make the assembly easier. To meet the demand for covers on existing belts, we have a gallery with a frame that is independent from the belt.
Advantages for ski area managers
Increased lifetime for the belt
Belt running in all weather conditions
No need to remove the snow from the belt
No more stops caused by snow accumulating on the safety hatch or the cells
Advantages for skiers
The skier is sheltered in all weather conditions
Reduces the risk of falling
Skiers enjoy the view
Universal galleries are equipped with huge panoramic glass surfaces, they integrate very well into the landscape.
Some references:
TUSA belt conveyors with cover: Le Grand Bornand, Alpe d'Huez, Auris, Formiguères, Carroz d'Araches
Existing belt conveyors covered: Super Besse, Plateau de Beille, Vaujany, Chamrousse, Le Corbier