Technical partner for mountain professionals since 27 years
37 countries
Present in 37 countries throughout the world
27 years
Since 27 years, THE reference for spare parts for ski resorts
5000 m3
More than 5 000 m3 of storage for all spare parts
+ 25 000
More than 25 000 sheave liners and more than 15 000 m² of floor mats delivered each year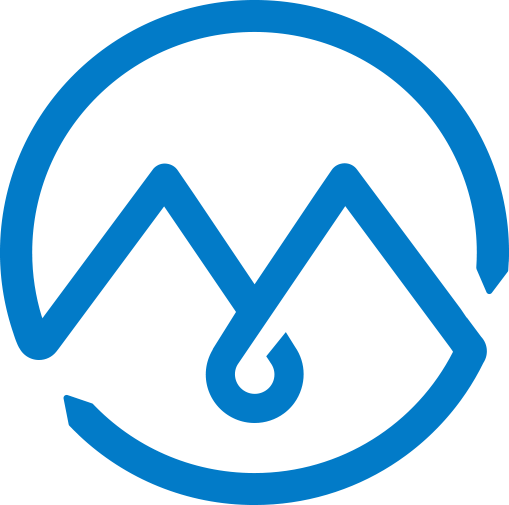 IDM, technical partner for mountain professionals since 27 years
IDM was created in Annecy (France) in May 1993 to offer French ski resorts alternative options as regards the spare parts for their ski lifts and their snow groomers. Right from the early years, there is a huge demand from ski resorts who recognize the know-how and the responsiveness of the young company.
More details +
The experience being successful, IDM moves to Montmélian (France) in 1996 to get closer to the heart of the Alps. It is amongst the first companies to install in the business park of The Grande Île that will later be known as Alpespace. This area has become one of the main decision-making centres concerning the development of French and European ski resorts.
IDM soon becomes a major actor in supplying spare parts for ski resorts and the company choses to diversify its product line to accelerate its development. It expands its activity to the sale of new belt conveyors, belt covers and springbox ski lifts.
Initially providing cables for ski resorts, IDM adds to its offer services and cableworks thanks to a partnership with the company « Câbles et Montage ».
IDM is also looking beyond borders with a highly competitive offer in Switzerland, Andorra, Italy and Spain.
In 2015, Michel Rossi takes over the company with a team that remains unchanged and is reinforced by new and varied skills aimed at expanding IDM's range of activity. The future strategy of the Savoyard company rests on three main objectives:
To comfort and strengthen the presence of IDM on its historic markets.
To develop and increase the visibility of IDM products towards the European and international markets thanks to a network of effective and responsive partners.
To divert its product range with innovative solutions for ski resorts but also for all lifts (installations for touristic and urban transport).
Agenda
Cable change at Le Cornu – to link efficience and environmental repesct
The perfect opportunity to inaugurate their new technological tool… watch our last video !
En savoir +
IDM, in partnership with Câbles & Montage, were required to replace the Cornu Cable (Chamonix) during August and September.
During this yard, IDM and Câbles & Montage have been able to inaugurate their new technological tool.
With its flamboyant red colour, this truck is a real concentration of technologies : productivity gains and environmental repesct are its two goals.
Designed and optimized for cable changes, it includes all tools and features, previously splited in several trucks.
Therefore, it considerably reduces the number of trucks present on yards and worksites.
Very successful results ! 
Up to 45% of CO2 are saved !
IDM and Câbles & Montage, has demonstrated that is possible to link effectiveness and environmental friendliness.
And the earth is very thankful for it !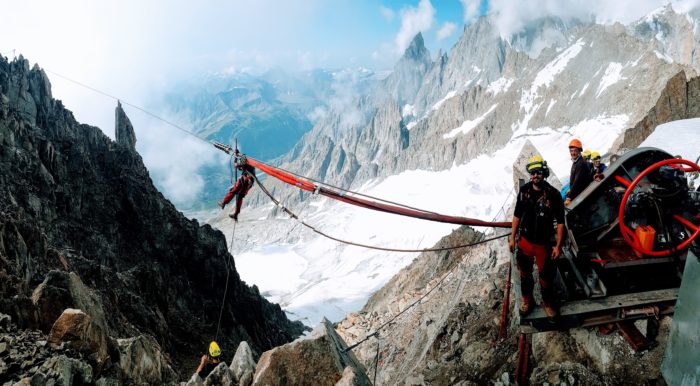 "Panoramic Mont-Blanc" : Amazing yard !
In few minutes, relive this amazing yard !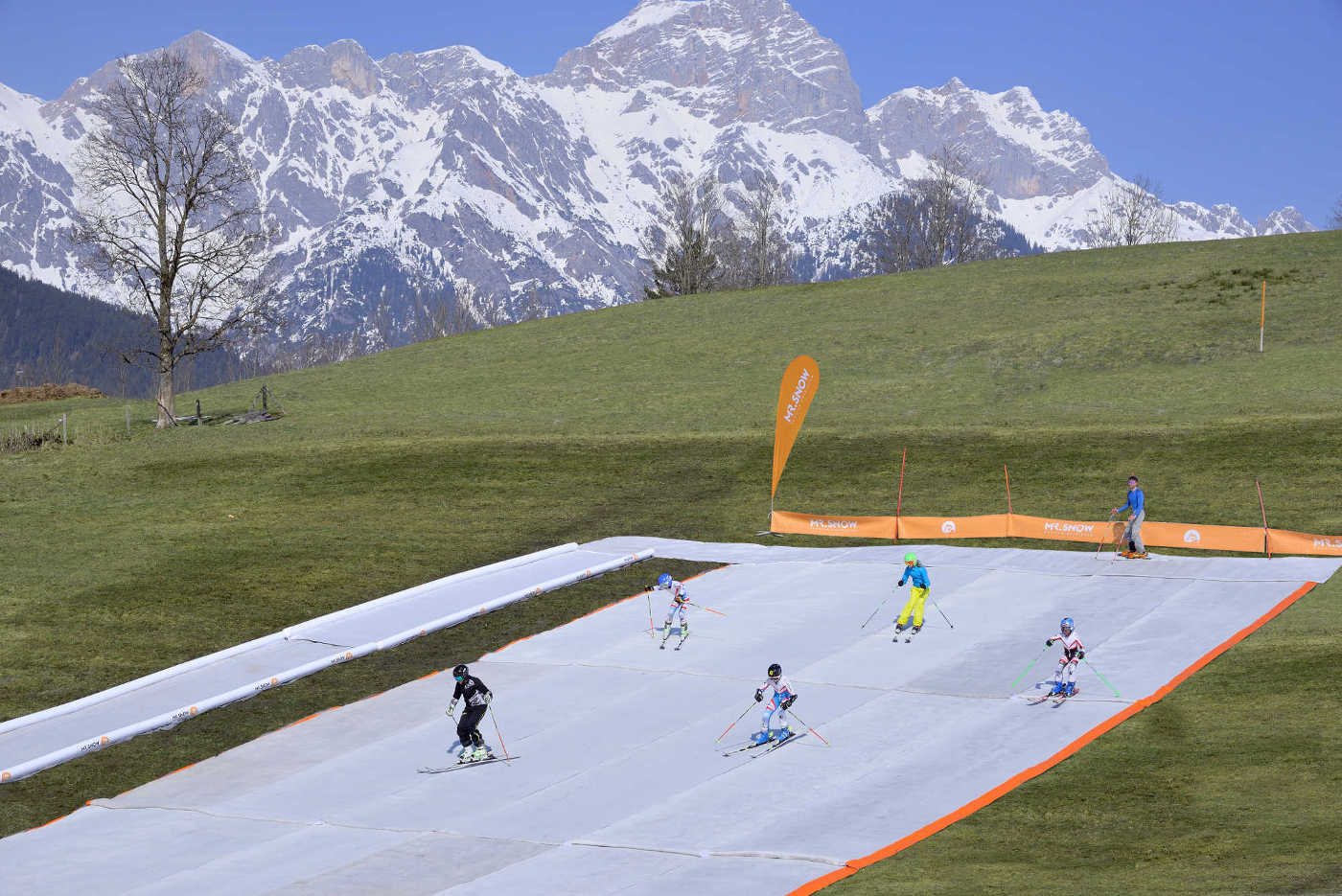 "MR SNOW", the most slippery floor mat ever made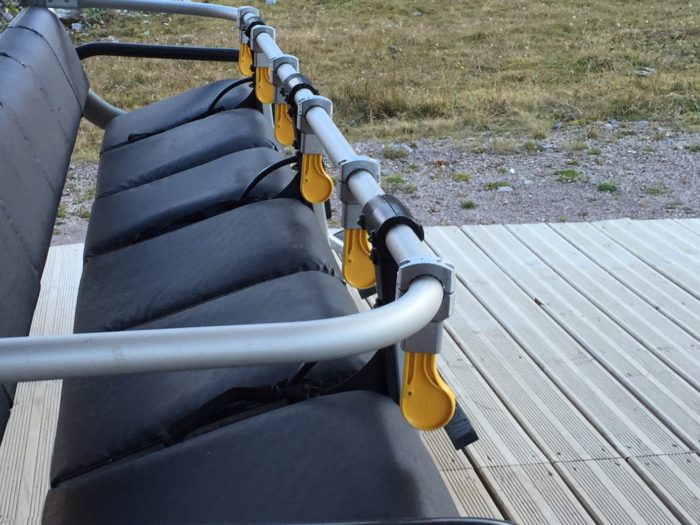 "SAFETY KID", the safety system for chairlift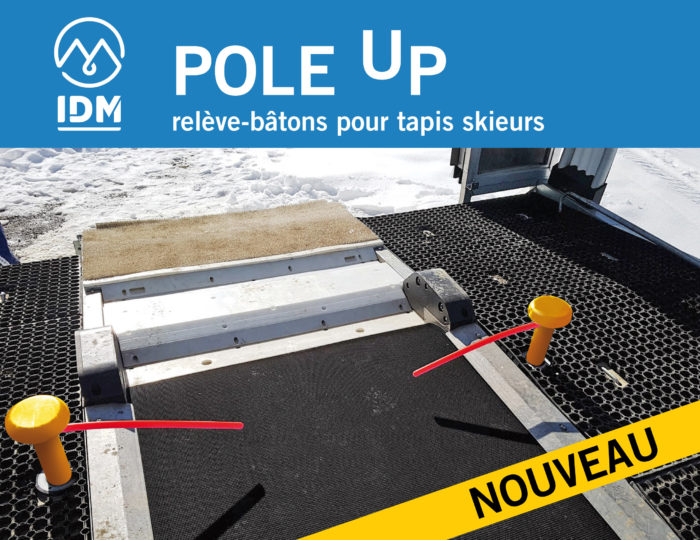 "POLE UP" , the pole lifter for belt conveyors exit